It's Day 2 of Sleepopolis' 25 Days of Giving and we're keeping things going with a Puffy Mattress Giveaway!
That's right, one lucky sleeper will walk away with an irresistibly plush bed from Puffy. Could it be you? Check out the rules below to find out!
***UPDATE: The winner of this giveaway has been chosen***

Congratulations to Emily Janisch, email us at [email protected] so we can get your prize sent to you!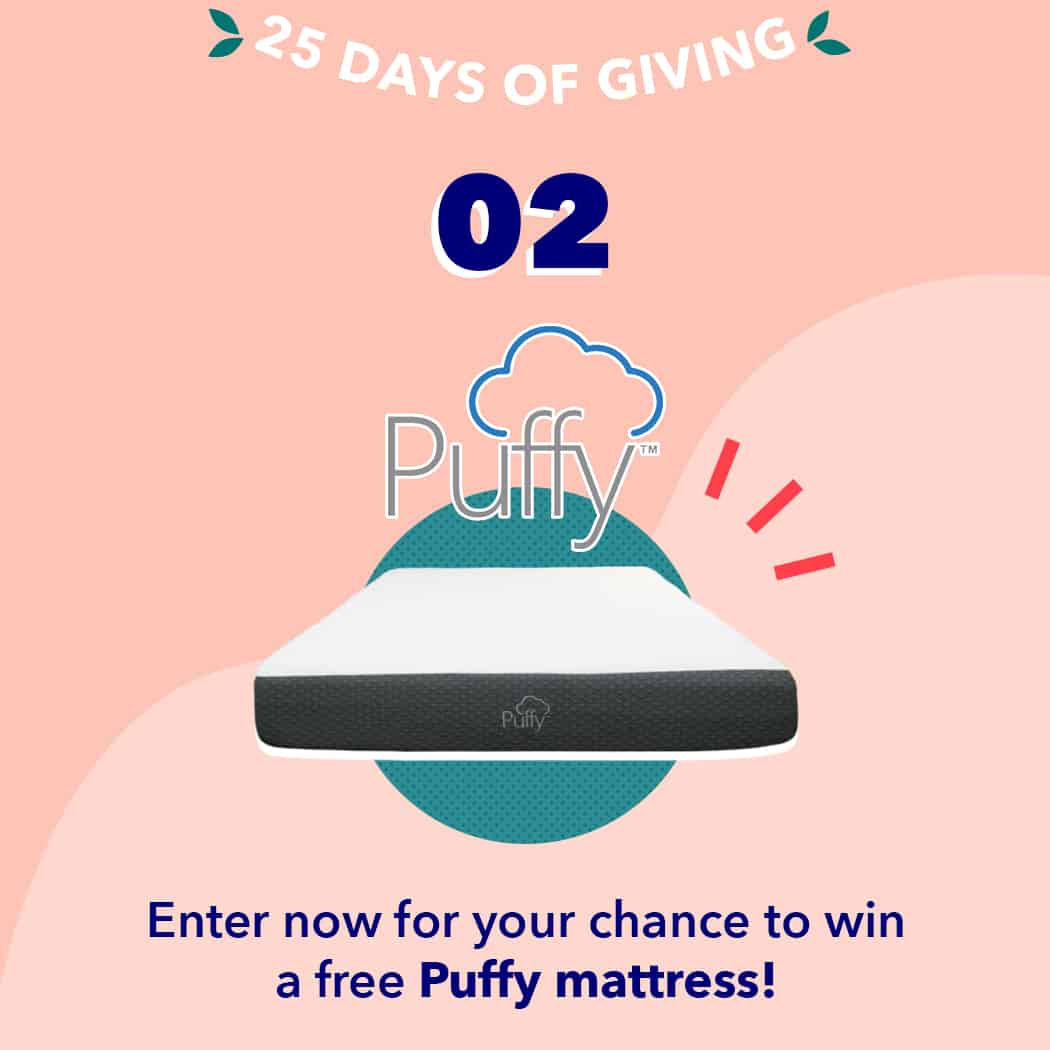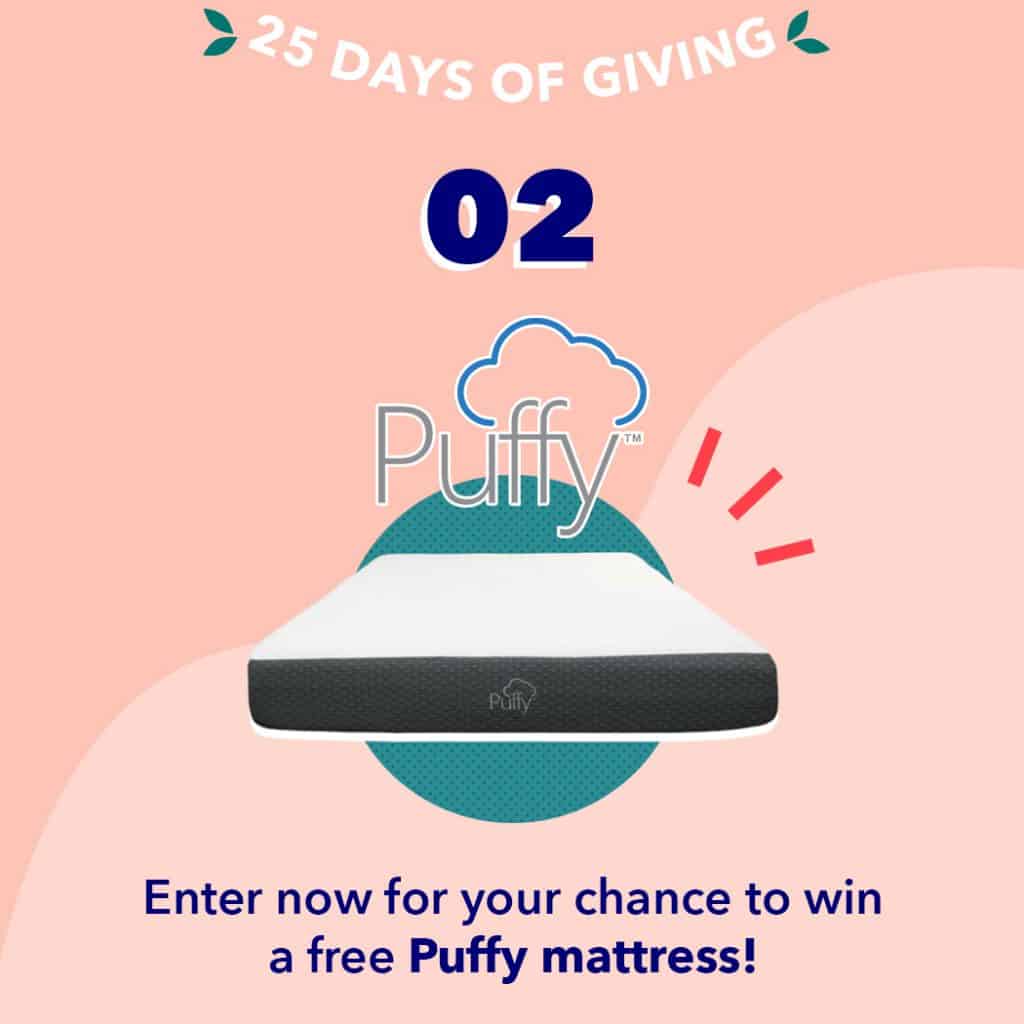 All you have to do to enter is watch, like, and leave a comment on my Puffy mattress video review telling me what feature of the bed you like the most (be specific!) Once you do that, make sure to submit your email in the form below:
Puffy hit the ground running in 2017 after years spent researching and developing the special foams that would eventually be used in its namesake Puffy mattress. After perfecting this soft and gentle bed, the brand decided to up the ante by building the Puffy Lux, which puts a slightly more luxurious spin on the comfort of the Original.
To learn more about these two models, make sure to check out my full Puffy mattress review as well as my assessment of the Puffy Lux.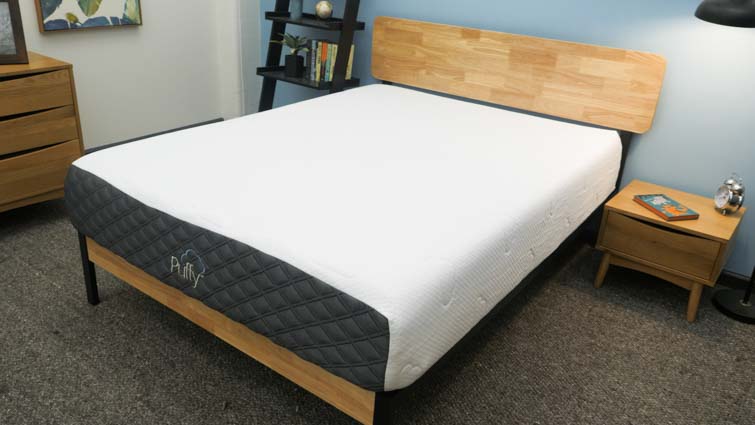 Take full advantage of the 25 Days of Giving celebration by checking our official giveaway hub every day. That way, you won't miss any of our fabulous contests!
The following two tabs change content below.
Cody's our staff editor here at Sleepopolis, so manages our fantastic editorial team and brings an expert eye to the written content across our social media, news vertical, and blog. A typical day could include editing an extensive piece on sleep paralysis, popping off a quick Instagram post about the benefits of daytime napping, drafting an informative guide to nightmares, or creating a fun round-up of the best cooling mattresses on the market. TL;DR there's no such thing as a typical day at Sleepopolis and that's exactly how Cody likes it. His work has appeared online for Esquire, Next, LOGO TV, Fandom, Citylife, The Manual, and more.
Latest posts by Cody Gohl (see all)