Can you believe it's already Day 23 of our 25 Days of Giving bonanza? Though the end is nigh, let's keep the party going a little longer with a new giveaway from Nest Bedding!
Enter now for your chance to win an ultra-cozy Hybrid Latex Nest Bed.
***UPDATE: The winner of this giveaway has been chosen***

Congratulations to Jodi Daugherty! Email us at [email protected] so we can get your prize sent to you!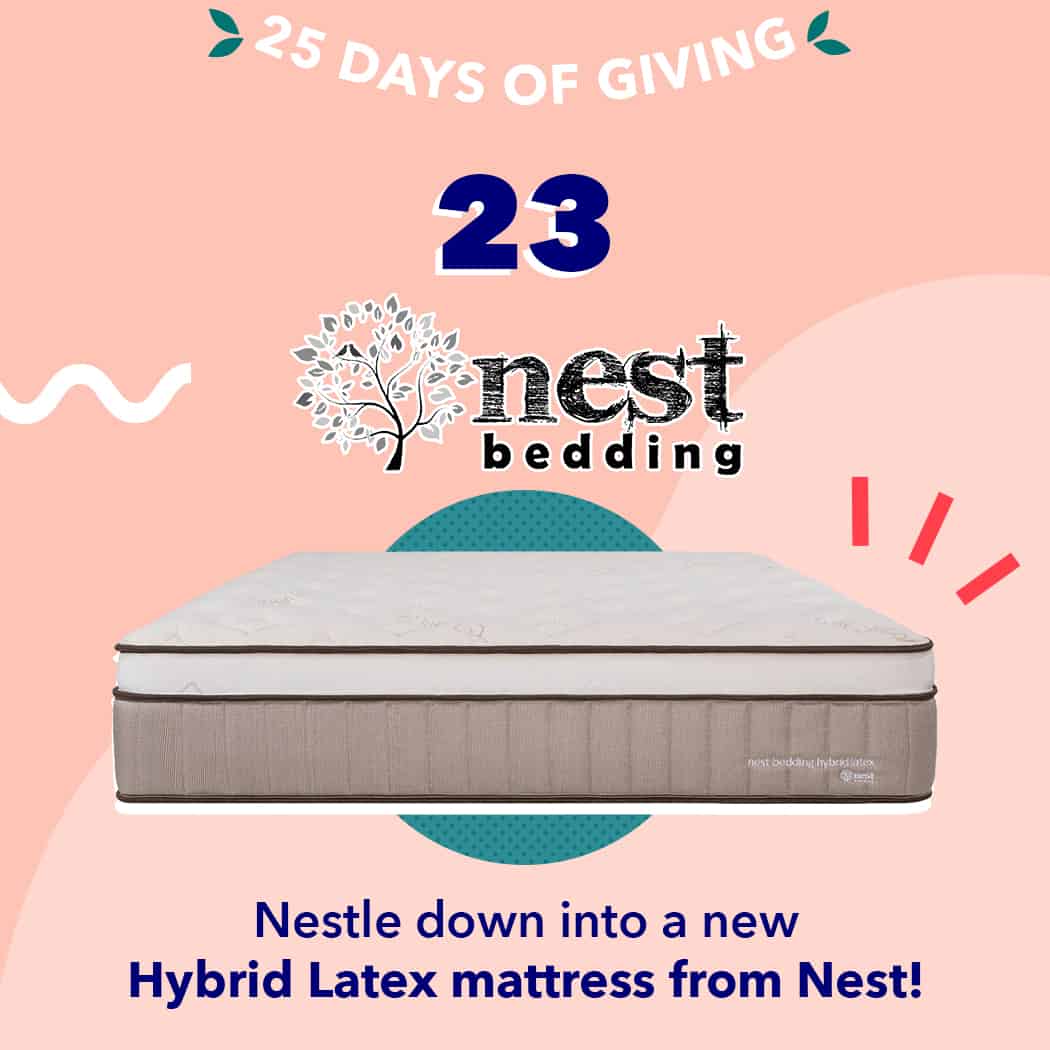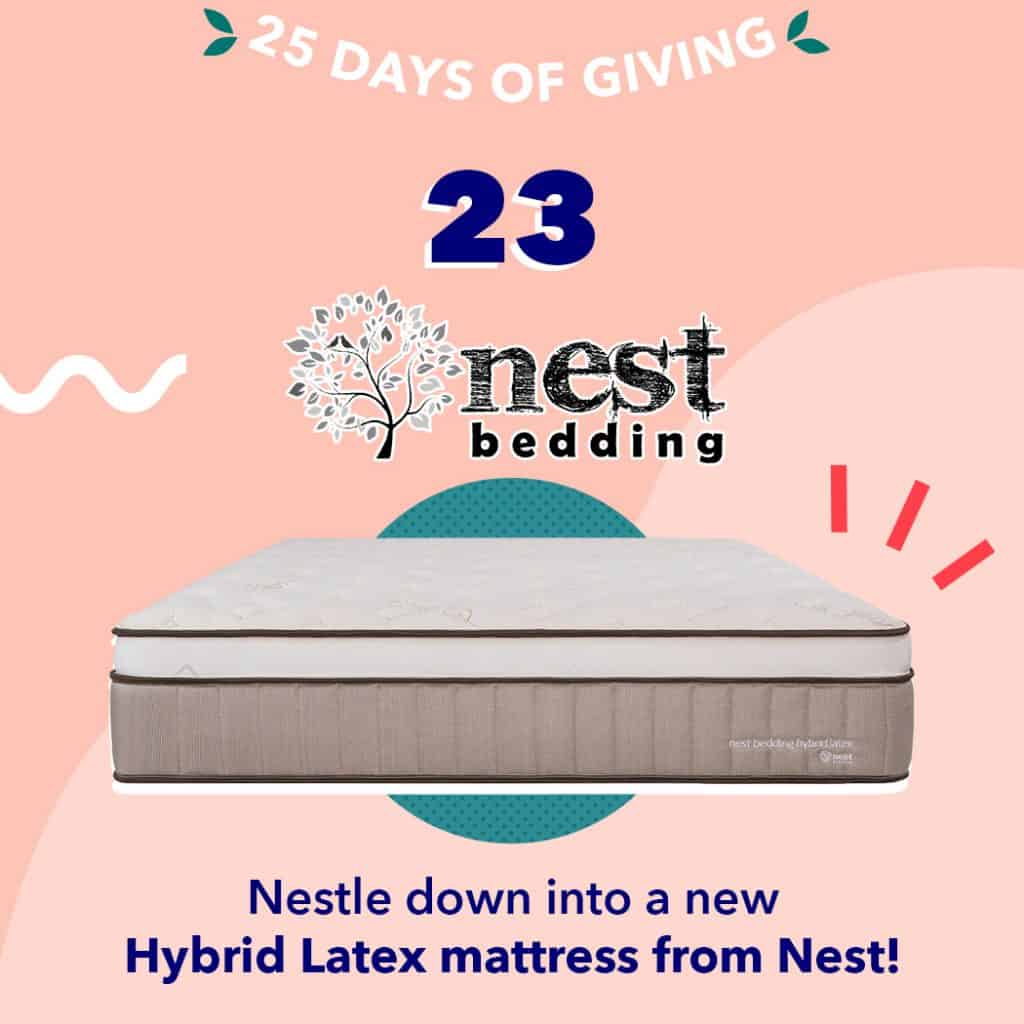 To win this bouncy mattress, simply watch, like, and comment on my Nest Hybrid Latex video review telling me something you like about the bed. Then, fill out this form:
Nest Bedding launched in 2011 and sells many different products. In addition to the Hybrid Latex mattress featured in this giveaway, the brand also sells five other mattresses (detailed in full here) as well as sheets, pillows, weighted blankets, travel pillows, bed frames, and more!
For more giveaway fun, hop on over to our 25 Days of Giving hub for daily contests and winners!
The following two tabs change content below.
Cody's our staff editor here at Sleepopolis, so manages our fantastic editorial team and brings an expert eye to the written content across our social media, news vertical, and blog. A typical day could include editing an extensive piece on sleep paralysis, popping off a quick Instagram post about the benefits of daytime napping, drafting an informative guide to nightmares, or creating a fun round-up of the best cooling mattresses on the market. TL;DR there's no such thing as a typical day at Sleepopolis and that's exactly how Cody likes it. His work has appeared online for Esquire, Next, LOGO TV, Fandom, Citylife, The Manual, and more.
Latest posts by Cody Gohl (see all)