Looking to save a few bucks on a new Tuft & Needle mattress? Well, there's some good news and bad news. The bad news…Tuft & Needle unfortunately has discontinued their discount promo code program. However, the good news is they are still one of most inexpensive high-performance foam mattresses on the market.
You can always find the best deals on Tuft & Needle mattresses by clicking the button below:
IMAGE
PRODUCT

Tuft & Needle

Tuft & Needle

Tuft & Needle

Shop Tuft & Needle on Amazon!

Shop Tuft & Needle on Amazon!

Shop Here
Why did Tuft & Needle stop their discount promo code program?
I had the opportunity to discuss this very question with founder John-Thomas Mario when I was able to visit their HQ earlier this year. Ultimately, Tuft & Needle didn't like the promo code discounts because to them it felt a bit like a marketing "gimmick". Tuft & Needle's #1 mission has always been to create the best mattress at a fair price reflective of the actual costs to create the mattress. So that's exactly what they are doing.
Tuft & Needle simply has a well made mattress at a price that's fair to both their business and their customers. They don't want to lose their mission by making consumers feel like they need to use a discount promo code.
When is the Tuft & Needle discount code program coming back?
That question remains to be answered. At this point, Tuft & Needle has no immediate timeline for when they might bring those discount codes back. However, if and when they do bring those back you can be assured that I will have them posted here as soon as they are available.
The following two tabs change content below.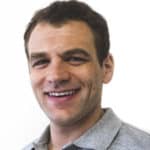 Logan Block
Logan is the Director of Content at Sleepopolis and the main mattress man around these parts. A Buffalo native, Logan spent several years working in project management in both Boston and New York City. In his free time Logan likes walking his dog, lifting weights, and searching for the best cheeseburger in New York City.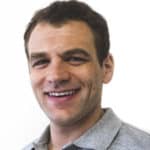 Latest posts by Logan Block (see all)